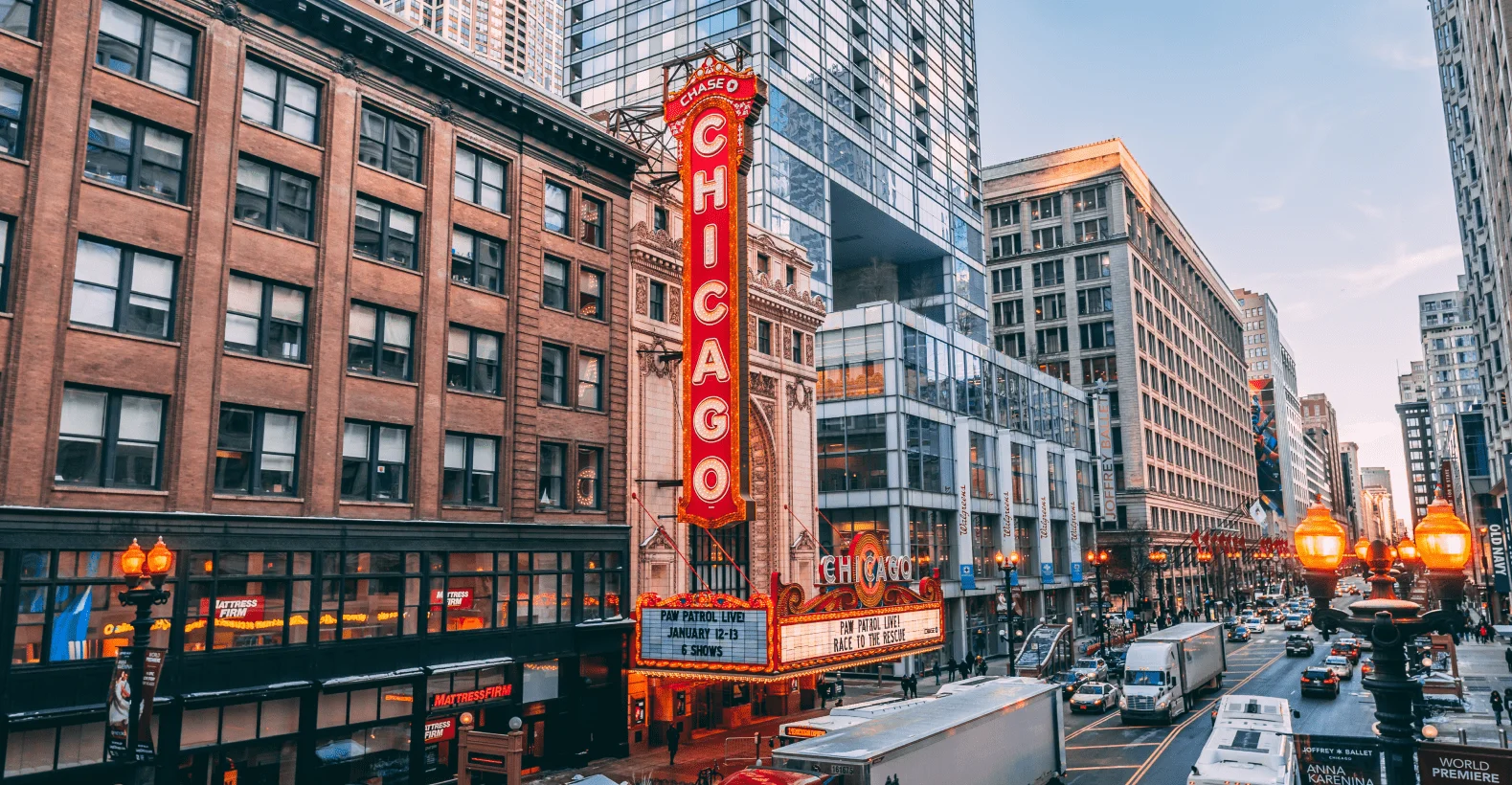 Limousine Services in Chicago
Our Executive Limo Services in Chicago
You can travel with comfort and safety by saving your time and energy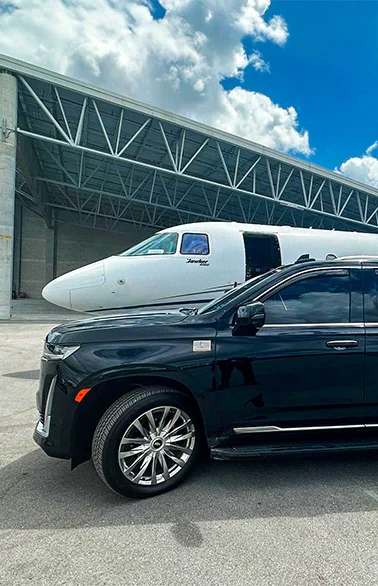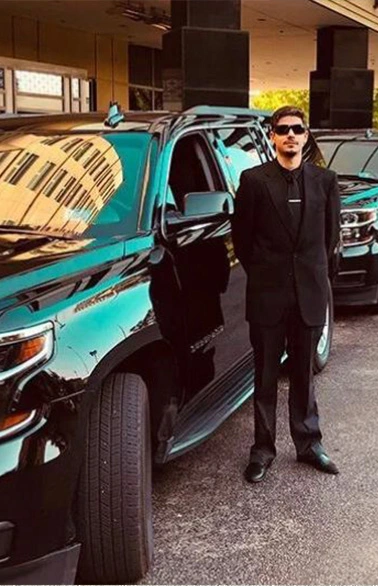 You've just landed in Chicago - now what? Check out these things to do in Chicago!
Welcome To Black Urban! Here you find the first-class Limo in Chicago. Our fleet consists of the best luxury sedans and limousines. We have a diverse selection ranging from stretch limos to black cars, party buses, and more. With our luxury vehicles, you will travel in style. Either you're planning a business meeting or weekend getaway, having an executive level car service that gives you peace of mind is exactly what you need. Black Urban's executive level fleet of luxury cars and professional chauffeurs are on call to ensure that your next trip is smooth from the time you reserve your car to the moment you arrive at your destination. It doesn't matter if it's rush hour traffic or a flight delay that disrupts your travel plans; Black Urban's team will be there for you. You can have peace of mind knowing that you've hired the best service possible for your specific needs.
Our mission: Through customer-focused service and a fleet of the latest limousines, Black Urban has what it takes to make the ride unforgettable. Whether for a special night out or a limo service for corporate use, we promise that you will be satisfied. With years of experience in the industry, we are confident in our ability to meet your expectations. Our vibe: Black Urban's drivers are highly trained, friendly, and charismatic individuals who seem to take pleasure in knowing that they are part of a worthy job. The Black Urban best limo service in Chicago provides one of the most fun and convenient forms of transportation that is available in the industry. No matter where you may be going on vacation or for a business trip, the Black Urban Limo Service will offer a ride that meets all your travel needs for economy and luxury!
Explore Our Black Limos
Choose according to your desire and circumtances
Located in the heart of downtown Chicago, West Loop is a great place to visit. From its diverse dining and nightlife to its convenient shopping centers, it's no secret that West Loop is one of the most popular neighborhoods in the city. With all of these attractions and amenities at your fingertips, you need a reliable way to get around, and that's why you need a limo. A limousine can provide the comfort and luxury needed to enjoy your time in West Loop. Whether you're visiting for business or pleasure, a limo allows you to arrive at your destination in style without worrying about traffic or parking. You can also be sure you'll get to your destination on time, as a limo driver knows the city and can take the quickest routes.
Bucktown, Chicago, IL, is a vibrant and exciting neighborhood in the Windy City. It's home to some of Illinois' most iconic landmarks, including Wrigley Field, Lincoln Park Zoo, and the 606 Trail. With its unique local shops and restaurants, Bucktown has something for everyone. So whether you're looking to explore the city's vibrant nightlife or enjoy a day in the park, Bucktown is the perfect place. However, navigating Bucktown can be challenging due to its abundance of attractions and activities. That's why many visitors opt for hiring a limousine service to make their stay more convenient and enjoyable. A limo can make your visit to Chicago even more special with a comfortable ride, an attentive chauffeur, and exclusive access to the best locations in Bucktown. Plus, you'll avoid navigating Chicago's traffic or dealing with public transportation.
Wicker Park is one of the most popular neighborhoods in Chicago, IL. It features an eclectic mix of hip restaurants, bars, and shops alongside vintage stores, theaters, and art galleries. The area has become a hub for local artists and musicians. With its vibrant nightlife scene and diverse population, Wicker Park is a great place to explore. However, navigating the area can be difficult. While Wicker Park has several public transportation options and plenty of parking lots, finding a spot or taking a bus at the right time can be challenging. That's why having access to a limo can be invaluable when visiting Wicker Park. With a professionally-driven limo, you can easily get around and explore the neighborhood without worrying about parking or transportation.
Located on the shores of Lake Michigan, LAKE VIEW is a vibrant and diverse community in Chicago, Illinois. It's home to thriving businesses, world-renowned museums and parks, beautiful beaches, and amazing restaurants. So whether you're visiting for business or pleasure, LVC has something for everyone. When traveling to LAKE VIEW, you want to ensure that you arrive in style and comfort. That's why a limo service is an ideal choice for transportation. Not only does it provide the luxury of arriving at your destination in a high-end vehicle, but it also provides safety and convenience with door-to-door service. Additionally, many limo services offer package deals and discounted rates so you can get the best value for your money.
Streeterville is one of the most vibrant and exciting neighborhoods in Chicago, Illinois. Its large selection of restaurants, bars, shopping boutiques, and entertainment venues makes it a popular destination for tourists and locals alike. It is also home to some of the city's finest architectural masterpieces, such as the Tribune Tower and the Wrigley Building. With its vibrant atmosphere and proximity to downtown, Streeterville is the perfect place for business meetings or a night out. If you are looking for comfortable and stylish transportation in the area, you may want to consider renting a limo. A limo can make your trip around Streeterville more enjoyable by providing luxury amenities such as a wet bar, comfortable seating, and climate control. Additionally, with a professional chauffeur, you can relax knowing that you are in safe hands.
The Loop is an iconic district in downtown Chicago, Illinois. It's located on the north side of the Chicago River and comprises one of the most vibrant business districts in the country. The Loop has long been a symbol of Chicago's economic and commercial power, home to some of its oldest and most iconic buildings like the Monadnock Building, the Chicago Board of Trade Building, and the Civic Opera House. Whether visiting The Loop for business or pleasure, a professional limousine service can make your trip an even more enjoyable experience. Limos provide a safe, stress-free way to get around the city and explore all that The Loop offers. With its comfortable seating, extra legroom, luxury amenities, and knowledgeable drivers, a limo is a perfect way to travel.
Lincoln Park and Old Town are two of the most vibrant neighborhoods in Chicago, IL. Both areas have beautiful houses, parks, green spaces, various cultural attractions, shops, and restaurants. In addition, Lincoln Park is home to some of the city's best museums, including The Art Institute of Chicago and The Field Museum. It also boasts several popular beaches and trails. Old Town is known for its gorgeous historic architecture, great restaurants, the Second City Theater, and other performing arts venues. Both neighborhoods offer a unique lifestyle experience with plenty to see and do. Whether you're looking to explore Lincoln Park's world-class museums or stroll through Old Town's cobblestone streets, you need a limo service in Chicago to get you there. With a top-notch limo, you can have the convenience and luxury of getting around town without worrying about traffic or parking.
The Near North Side and Gold Coast areas of Chicago, IL, USA, offer a unique blend of the old and new. Home to iconic attractions like Navy Pier, Millennium Park, and the Magnificent Mile, these neighborhoods feature some of the most famous landmarks in the city. There's something for everyone, from high-end shopping along Michigan Avenue to luxury apartment homes along Lake Shore Drive. In addition to being a great place to live and work, the Near North Side and Gold Coast also boast delicious restaurants, vibrant nightlife spots, and an array of cultural attractions. When visiting the Near North Side and Gold Coast in Chicago, IL, USA, there is no better way to make a statement than with a luxury limousine service. With its stylish exterior design and comfortable interior features, a limousine ensures you arrive in style and enjoy an effortless ride to your destination.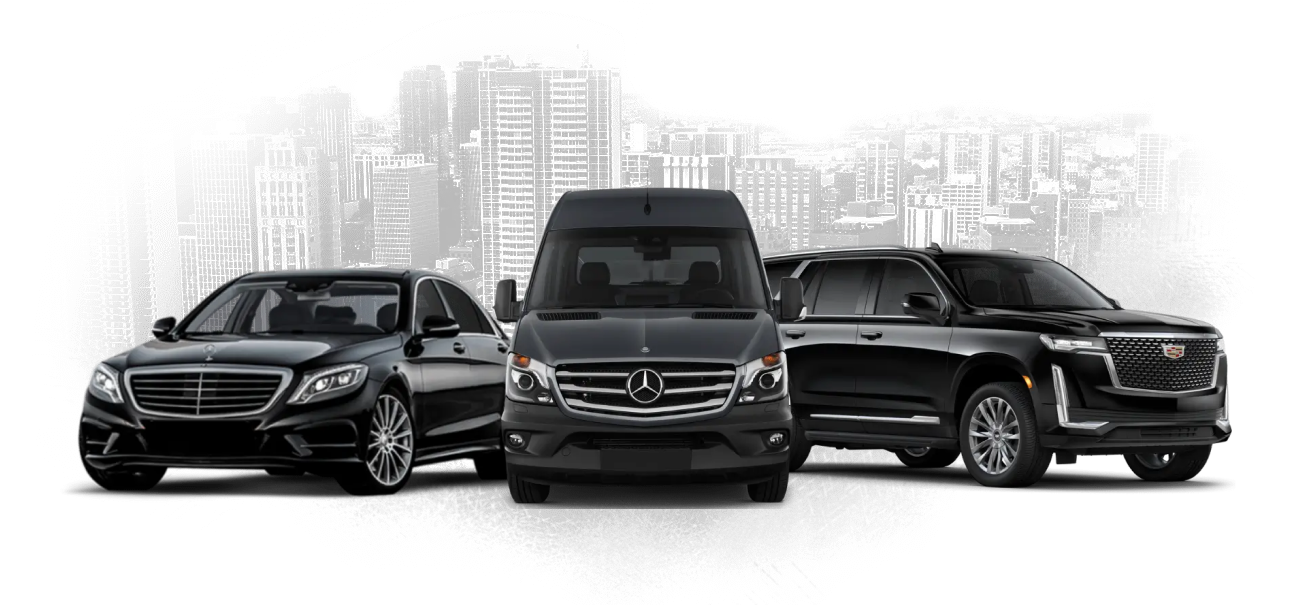 Everything To Make Transportation Easy, Comfortable, And Safe. Chauffeur Driven Experience, Great Customer Reviews, Excellent Service.
At BLACK URBAN, we are committed to providing an efficient and reliable limo hire service. We have a team of experienced drivers who will ensure you get to your destination quickly and safely. All of our vehicles are regularly serviced and maintained to the highest standards, so you can count on them being reliable and comfortable. Our fleet includes a range of luxury limos, sports cars, prestige vehicles, stretch hummers, and more. Whatever your requirements, our team is here to help you find the perfect vehicle for your journey.
If you're looking for a way to travel in style and comfort, our Chicago limousine hire is the perfect solution. Our vehicles are spacious and private, so you can enjoy your journey without worrying about being stared at by other passengers. And if you're traveling with a large group of friends, you won't need to hail multiple taxis – one of our windy city limo party bus wedding will be enough to accommodate everyone.
Unbeatable Rates
Unbeatable Rates, Unmatched Luxury
Effortless Reservations
Effortless Reservations, Instant Luxury
Round-the-Clock Support
Your Comfort, Our Commitment - 24/7
Get inspiration for your next trip in Chicago
Latest News & Guideline
What customers in Chicago are saying about Black Urban?
Helpful and courteous drivers offering prompt service keep our customers coming back time after time. Our response time, coupled with a long-standing reputation, rate us #1 with our clientele. Customer service is our top priority at Black Urban Limousine.

David W.
Asistant Manager
The epitome of luxury and comfort. Black Urban always exceeds expectations.

'I've used many chauffeured services, but Black Urban's quality and reliability are unmatched.
A limousine is a long luxury vehicle which is also known as a limo for short. A chauffeur drives this luxury car. You are keeping the concerns about the traveler's privacy; this luxury car is built to have a partition between the driver's compartment and the passenger's compartment. A car having multiple wheels and a long wheelbase sedan is known as a stretch limousine.
A limousine is a luxury sedan or saloon car typically driven by a chauffeur and a partition separating the driver from the passengers. It is derived from the French term "little wagon."
You can avail the best limo service in Chicago by explaining a few things like for how long and how many people do you want to have in a limo. Here is a rough estimate for your help. A luxury sedan limo having a capacity of 2 to 3 passengers will cost you $80 per hour. With 6 to 10 passengers, Limousine Large will cost you $125 to $150 per hour. SUV Limo with the capacity of 10 to 16 passengers will cost you $175 per hour. The cost and quality of BLACKURBAN limousine service depend on the number of passengers.
You can get perfect limo service at Chicago airport to visit Chicago. You can book a limo according to your number of friends. Let us know how many friends you are partying with, and we will arrange the best limbo car according to your need. A limo can be small as having 2-3 passengers to big as a party bus limo with 20-32 passengers.
Many Limo cars have different seating capacities. You can easily have a limo with a 2-3 person capacity. If you are a family of 6, then we have Luxury SUVs for you. If you want to travel with friends and family, we offer you. We will look forward to providing you with the best limo service in Chicago or our Party Limo Bus having a capacity of 20 to 32 persons.
Luxury cars bring you joy and class by not driving them but riding them with pride. But if you want to drive a Limousine luxury car, you must have a standard driving license and, after that, a proper chauffeur's license to ride a limousine in Chicago.
For all your limo needs in Chicago, Black Urban is the service you can rely on. Their commitment to providing an unmatched customer experience and a fleet of top-of-the-line vehicles driven by experienced drivers are what make them stand out from the rest.